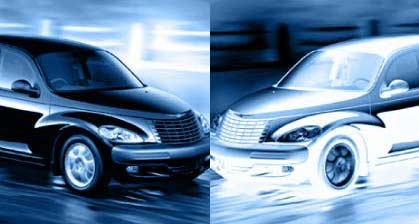 DaimlerChrysler Chooses Pelyco Visibility Solution
webPUBLISH™ To Provide Powerful Visibility To DaimlerChrysler's Integrated Volume Planning Project
Silicon Valley, CA, March 26, 2003 - Pelyco Systems, a global provider of web-based supply chain visibility solutions, today announced that DaimlerChrysler (NYSE: DCX), one of the world's leading automotive, transportation and services companies, has chosen Pelyco's webPUBLISH as their supply chain planning visibility solution. webPUBLISH complements i2 Technologies Supply Chain Planner, as part of a suite of innovative tools that are transforming the company's production planning and business processes at The DaimlerChrysler's World Headquarters in Auburn Hills, Michigan.
DaimlerChrysler is completing a significant redesign of their production planning process called "Integrated Volume Planning" (IVP). IVP is a large-scale company supply chain planning implementation project, which will improve the quality and accuracy of the entire planning and forecasting process. Leading technology vendors, i2 Technologies, IBM Global Services, and Pelyco are working with Chrysler to achieve this major milestone.
Pelyco's webPUBLISH, designed to integrate with i2's supply chain planning (SCP) under Pelyco's QuickFinish™ for i2 initiative, will simplify the complexity of the SCP data, and provide users with decision support data visibility, and assist them with the adoption of the new supply chain planning system. webPUBLISH has been implemented to provide Daimler with the visibility they need to produce a timelier and more accurate production plan. The approach complements and accelerates the i2 toolset by broadening the user community and institutionalizing the IVP process powered by i2's SCP application.
DaimlerChrysler is one of the world's leading automotive, transportation and services companies. Its passenger car brands include Maybach, Mercedes-Benz, Chrysler, Jeep®, Dodge and smart. Commercial vehicles are produced under the Mercedes-Benz, Freightliner, Sterling, Western Star, Setra, Thomas Built Buses, Orion and American LaFrance brands. With 372,500 employees, DaimlerChrysler achieved revenues of EUR 152.9 billion ($136.1 billion) in 2001.
DaimlerChrysler today has a global workforce, a global shareholder base, global brand awareness and a global outlook. DaimlerChrysler's strategy rests on four pillars: Global Presence, Strong Brands, Broad Product Range, and Technology Leadership.
The Auburn Hills World Headquarters has approximately 10,500 employees encompassing; engineering, design, manufacturing, procurement and supply, and corporate staffs, including sales, marketing and finance.
Pelyco is the only company to offer supply chain visibility solutions that transform existing extensive data assets into high value comprehensible information. webPUBLISH removes the complexity of large scale planning systems, and provides companies with the capabilities to leverage existing data assets, and build an efficient community of productive users extending the benefits of i2 to the widest possible audience.
"DaimlerChrysler chose webPUBLISH not only for the specific benefits of the solution, but also because of our rapid deployment and immediate results focus," said Colin Finn, VP Sales at Pelyco Systems. "We are very pleased that DaimlerChrysler has chosen us a business partner to help improve their supply chain planning processes. They had some very aggressive project goals for their first business release that we have been able to achieve and we look forward to helping them with the upcoming business releases"
About Pelyco Systems
Pelyco Systems delivers supply chain visibility solutions. Established in 1993, Pelyco focuses on exceeding all customer expectations when delivering advanced supply chain visibility products and services. Pelyco develops and supports leading edge, web-based business solutions for manufacturers and their supply chains. The Pelyco Systems solutions and services transform the supply chain to provide companies with significant business value and competitive advantage. Pelyco is a privately held company headquartered in Foster City, California. For more information on the company and its products and services, visit Pelyco on the web at
http://www.pelyco.com
For more information:
Stephanie Joy
Pelyco Systems
Tel: (650) 349-4851
stephanie.joy@pelyco.com