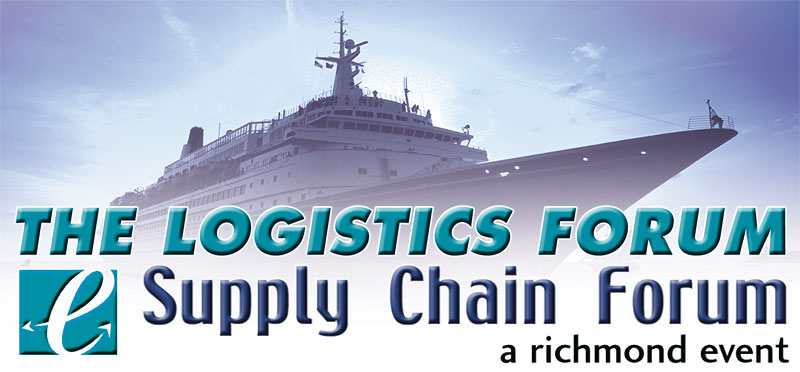 Pelyco to Participate at Exclusive Logistics & Supply Chain Forum
Manhattan, NY. and Silicon Valley, CA; March 26, 2004 – Pelyco Systems, a global provider of web-based supply chain visibility solutions, today announced that it has been invited to participate at the exclusive invite-only Logistics & Supply Chain Forum aboard the Norwegian Dawn from May 10 – 13, 2004.
The Logistics & e-Supply Chain Forum 2002 provides senior logistics and e-supply chain decision makers responsible for billions of dollars in logistics, fulfillment, procurement and customer relationship management budgets with two days of one-on-one meetings with leading service providers, executive conference sessions, keynote addresses and think tanks.
Guidance and direction for the content and direction of the Logistics & Supply Chain Forum 2004 conference comes from an distinguished Advisory Board consisting of:
Wayne Bourne, Advisory Board Chairman, VP Transportation, Best Buy
George Clopton, VP, Gap Distribution, Gap, Inc.
Dr. C. John Langley, Jr., Professor of Supply Chain Management, Georgia Institute of Technology
Pat Moffett, VP International Logistics, Audiovox Corporation
Susan O'Keefe, VP, Supply Chain Management, Saint-Gobain Containers
Wayne Paul, Formerly VP Transportation, Home Depot
About Pelyco Systems
Pelyco Systems delivers supply chain visibility solutions. Established in 1993, Pelyco focuses on exceeding all customer expectations when delivering advanced supply chain visibility products and services. Pelyco develops and supports leading edge, web-based business solutions for manufacturers and their supply chains. The Pelyco Systems solutions and services transform the supply chain to provide companies with significant business value and competitive advantage. Pelyco is a privately held company headquartered in Foster City, California. For more information on the company and its products and services, visit Pelyco on the web at
http://www.pelyco.com
.
For more information:
Stephanie Joy
Pelyco Systems
Tel: (650) 349-4851
stephanie.joy@pelyco.com