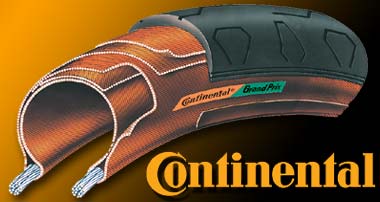 Pelyco's webPUBLISH™ and SmartSpreadSheet™ Brings Precision to Continental Tire Inc.'s Sales Forecasting Process
Supply Chain Visibility Solution Enables CTNA to Improve Production Commitment to Sales
Ottawa, Ont. and Silicon Valley, CA; (Dec. 11, 2007) - Pelyco Systems, a global provider of web-based supply chain/loistics visibility solutions, today announced that Continental Tire North America, Inc., a leading international automotive supplier has selected and implemented webPUBLISH and SmartSpreadSheet, to improve their production commitment to sales forecast process, at their CHARLOTTE, N.C., Headquarters.
The Pelyco toolset has been designed to provide CTNA with a scheduling application that provides a single location for planners to review forecast, product disposition, examine rough cut load constraints, and committed production schedules. The powerful combined capabilities of webPUBLISH and SmartSpreadSheet will considerably reduce processing time and related costs. It will also provide an improved commitment to sales forecast which means higher fill rates and superior customer service for Continental Tire.
Continental General Tire, Inc. is headquartered in Charlotte, N.C., and is a wholly owned subsidiary of Continental AG of Germany, the world's fourth largest tire manufacturer. With annual sales of approximately US$1.4 billion, the company has a worldwide workforce of more than 81,000 employees and operates plants in Bryan, Ohio; Charlotte, N.C.; Mayfield, Ky.; and Mt. Vernon, Ill. It is a major supplier to the original equipment and replacement tire markets, selling Continental, General and private brands in the United States.
"Obtaining timely, accurate, and complete information regarding the entire forecasting and order-to-deliver process is becoming more critical as companies increasingly source, manufacture, and deliver goods on a global basis," said Colin Finn, VP Sales and Marketing at Pelyco Systems. "Continental Tire saw a need to revamp their production forecasting process and required a solution that would help them gain the information visibility to achieve that goal. With the implementation of webPUBLISH and SmartSpreadSheet, they now have immediate access to all the key forecasting, planning and production data to execute their day to day business decisions. The value they receive from the optimization of their production forecasts is passed directly to their customers and their bottom line. We look forward to helping Continental Tire achieve supply chain excellence through continuous improvements to their system and operational processes."
Pelyco is the only company to offer supply chain visibility solutions that transform existing extensive data assets into high value comprehensible information. webPUBLISH and SmartSpreadSheet remove the complexity of large scale planning systems, and provide companies with the capabilities to leverage their existing data assets.
About Pelyco Systems
Pelyco Systems delivers supply chain and logistics visibility solutions. Established in 1993, Pelyco focuses on exceeding all customer expectations when delivering advanced visibility technology and services. Pelyco develops and supports leading edge, web-based business solutions for manufacturers and their supply chains. The Pelyco Systems solutions and services transform the supply chain to provide companies with significant business value and competitive advantage. Pelyco is a privately held company headquartered in Foster City, California. For more information on the company and its products and services, visit Pelyco on the web at
http://www.pelyco.com
For more information:
Stephanie Joy
Pelyco Systems
Tel: (650) 349-4851
stephanie.joy@pelyco.com
About CTNA
Continental Tire North America, Inc. (
www.continentaltire.com
), based in Charlotte, North Carolina, is a group company of Germany-based Continental AG, a leading systems supplier to the automotive industry. Continental Tire North America, Inc. has almost 7,000 employees and operates six plants in North America. It is a major supplier to the original equipment and replacement tire markets, selling Continental, General, Euzkadi and private brands in North America.