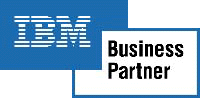 Pelyco Systems Joins IBM's Partner World Industry Networks
Pelyco Teams with IBM to Bring Joint Supply Chain and Logistics Visibility Solutions to the Manufacturing Industry
Ottawa, Ont. and Silicon Valley, CA; (Jan. 15, 2008) - Pelyco Systems, a global provider of web-based supply chain and logistics visibility solutions, today announced a partnership with IBM (NYSE: IBM) to provide manufacturers with web-enabled supply chain and logistics visibility. Pelyco Systems has joined the IBM PartnerWorld Industry Networks for ISVs program. Together with IBM, Pelyco will provide a range of solutions to prospective clients including supply chain and logistics visibility technoloy, enabling companies to monitor, manage and optimize their global supply chains.
The partner agreement between IBM and Pelyco supports and strengthens joint marketing and technology initiatives by both companies on a global scale.
Pelyco Systems' supply chain and logistics visibility solution is designed to enhance operational business performance with real-time visibility. Pelyco's webPUBLISH™ and SmartSpreadSheet™ provides a powerful supply chain and logistics visibility and performance management solution, that allows manufacturers to effectively manage, control, and report on business processes and changes, throughout the global supply chain.
"This agreement reinforces our ongoing commitment to the manufacturing industry," said Pelyco's Vice President Colin Finn. "Working with a technology leader like IBM helps us deliver optimal supply chain and logistics visibility technology solutions to the manufacturing industry worldwide."
The IBM PartnerWorld Industry Networks provide ISVs with comprehensive go-to-market sales support and technical resources that are specifically tailored to their industry requirements. As part of the PartnerWorld Industry Networks, ISVs can team with IBM and bring joint solutions out to market faster and industry-by-industry, reflecting how customers are buying technology today. ISVs who achieve the optimized level have successfully enabled and validated their industry applications on IBM infrastructure software and hardware. IBM has Networks covering eight industries, with plans to introduce more throughout the year.
About Pelyco Systems
Pelyco Systems is the leading technology solution provider of visibility tools and professional services to help companies manage and control their supply chain and logistics business processes. webPUBLISH and SmartSpreadSheet provides a more comprehensive view of the supply chain and allows manufacturers to trim inventory, streamline logistics, and optimize the efficiency of their operations to gain competitive advantage. Pelyco is a privately held company headquartered in Foster City, California. For more information on the company and its products and services, visit Pelyco on the web at
www.pelyco.com
.
For more information:
Stephanie Joy
Pelyco Systems
Tel: (650) 349-4851
stephanie.joy@pelyco.com
About IBM
IBM is the world's largest information technology company, with 80 years of leadership in helping businesses innovate. Drawing on resources form across IBM and key Business Partners, IBM offers a wide range of services, solutions and technologies that enable customers, large and small, to take full advantage of the new era of e-business on demand. For more information about IBM's Grid computing business, please visit
www.ibm.com
.