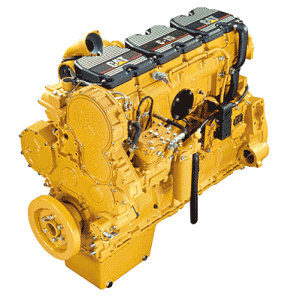 Caterpillar Chooses Pelyco Systems' webPUBLISH™ to Bring Needed Visibility to Production Operations in Mossville IL. Facility
Supply Chain Visibility Provides Caterpillar with Immediate Production Change Impacts and Associated Costs
Ottawa, Ont. and Silicon Valley, CA; (Feb 19, 2008) - Pelyco Systems Systems, a global provider of web-based supply chain visibility solutions, today announced that Caterpillar Inc. Caterpillar (NYSE: CAT), has chosen and implemented webPUBLISH and SmartSpreadSheet™, to gain supply chain visibility to improve their Production Planning and Manufacturing Management at their Mossville IL manufacturing facility. Managing production changes and controlling their resources to support these changes was the focus of the production planning department at CAT Mossville. Pelyco's visibility solution, webPUBLISH and SmartSpreadSheet toolset, gave Mossville the visibility into key production operations to enable them to manage changes to their multi level production plans, and see the immediate impacts. The webPUBLISH visibility reports are an integral part of the production planning group's daily operations.
Pelyco Systems worked closely with CAT Mossville to help solve their production challenges by providing them with critical production visibility reports, tailored to their needs. webPUBLISH was configured to enhanced the capabilities of their existing in house system.
Having the ability to see the immediate impact on material and resources with production changes provided Mossville with the key information to execute those changes and keep the flow of production level. Management has key visibility status reports, keeping them informed of the efficiency of their production lines, impact of customer changes and the costs associated with production adjustments. As changes occur, impacts are immediately known, providing Mossville with the flexibility of efficient production operations control.
In July of 1959, the Industrial Engine Plant at Mossville, Illinois started production, adding 544,700 sq ft (50 603 sq m) to Caterpillar's factory space. Two years later saw the opening of the Technical Center at Mossville, Illinois, dramatically increasing the facilities available for research and development. The Mossville Technical Center possesses some of the most modern diesel engine research facilities in the world, with a total of 278,800 sq ft (25,900 sq m) under one roof. All laboratory work and development on Cat Engines is done at Mossville, including work on single and dual-cylinder test engines as well as multicylinder prototypes. Work on exotic materials such as ceramics and carbon fibers along with advanced systems like turbo compounding, computerized engine controls and bottoming cycles are also carried out in the Mossville Technical Center. An increasing responsibility of the Technical Center is emissions research.
"Effective production planning and scheduling are the core competencies of competitive supply chains. But growing complexity of the manufacturing industry has made achieving this goal much more challenging," said Colin Finn, VP of Marketing and Sales at Pelyco. "Supply chain globalization, expanding product lines, and an increase in customer demand has put pressure on leading manufacturers like Caterpillar to meet their performance goals." "Having quick access to critical information with powerful supply chain visibility tools, has become a must for production planners to schedule the plant efficiently, keep inventories low, and satisfy customer demand." "CAT Mossville now has the capability to see the immediate impact of their decisions throughout the supply chain with webPUBLISH and SmartSpreadSheet, and we continue working with them on their present and future visibility requirements," he said.
Pelyco is the only company to offer supply chain visibility solutions that transform existing extensive data assets into high value comprehensible information. webPUBLISH and SmartSpreadSheet remove the complexity of large scale planning systems, and provide companies with the capabilities to leverage their existing data assets.
About Pelyco Systems
Pelyco Systems delivers supply chain visibility solutions. Established in 1993, Pelyco focuses on exceeding all customer expectations when delivering advanced supply chain visibility products and services. Pelyco develops and supports leading edge, web-based business solutions for manufacturers and their supply chains. The Pelyco Systems solutions and services transform the supply chain to provide companies with significant business value and competitive advantage. Pelyco is a privately held company headquartered in Foster City, California. For more information on the company and its products and services, visit Pelyco on the web at
http://www.pelyco.com
For more information:
Stephanie Joy
Pelyco Systems
Tel: (650) 349-4851
stephanie.joy@pelyco.com
About Caterpillar
For 80 years, Caterpillar Inc. has been building the world's infrastructure and, in partnership with its worldwide dealer network, is driving positive and sustainable change on every continent. With 2005 sales and revenues of $36.339 billion, Caterpillar is a technology leader and the world's leading manufacturer of construction and mining equipment, clean diesel and natural gas engines and industrial gas turbines. The company is a technology leader in construction, transportation, mining, forestry, energy, logistics, financing and electric power generation. Caterpillar is the leading manufacturer and supplier of truck and bus engines in the combined medium and heavy duty categories in North America, holding the leading position in engine shipments to vehicle manufacturers since 1999. More information is available at
http://www.cattruckengines.com
.