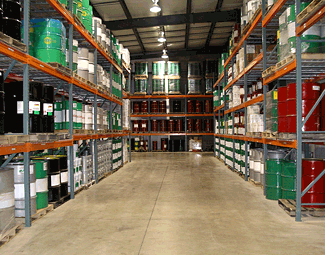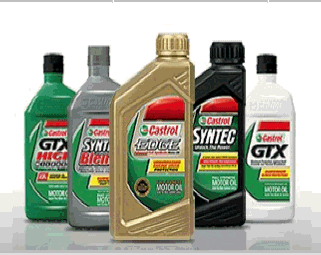 BP Lubricants Selects Pelyco Systems Solution to Optimize Distribution Activities
3rd Largest Global Energy Company Chooses Pelyco Visibility Solution to Enhance Campus Inventory Warehouse Performance and Cut Costs
Ottawa, Ont. and Silicon Valley, CA; (April 10, 2010) - Pelyco Systems, a global provider of web-based, collaborative supply chain/logistics visibility and spreadsheet management solutions, today announced that
BP (NYSE: BP)
, one of the world's largest oil and gas companies with annual revenues of $239 billion in 2009, has chosen Pelyco's visibility toolset to optimize their distribution activities at their Port Allen, LA., facility.
BP is one of the world's largest energy companies, providing its customers with fuel for transportation and energy for heat and light. BP employs more than 80,300 people worldwide and more than 37,000 in the United States. BP's family of brands includes Amoco, Aral, ARCO, BP and Castrol. BP's largest US lubricant processing site is located in Port Allen, and supplies finished lubricant products to customers in the US, Canada and Latin America.
The Baton Rouge Facility is the largest BP lubricants blending site within the Global Supply Chain; blending lubricants (bulk and package) and proprietary additives for both domestic consumption and export sale. In recent years production volume for this facility had significantly increased, however support for the warehousing operations had not kept pace. The facility required a visibility solution to optimize their distribution activities to enable a lean manufacturing and distribution process, to optimize inventory turns and reduce transportation costs.
After evaluating potential solutions from several software vendors, BP chose Pelyco Systems' supply chain/logistics visibility toolset to meet their distribution optimization and dynamic visibility reporting requirements. Pelyco's visibility toolset coupled with a track record of rapid implementation and an iterative design methodology offered the best possible fit to BP's challenge.
Pelyco was able to deliver an overall campus optimization and visibility solution; on time and on budget to the Baton Rouge Team. The system was designed to BP's exacting specifications to identify excess inventory, recommend move-out schedules based on exceeded target levels and associated constrained resources. BP's operations staff are actively using a powerful and intuitive solution that has been linked to existing internal systems and produces dynamic output schedules for loads, timings, labor and transfers. All this, while improving on-time customer delivery targets.
More details are available in the form of a detailed project
case study
.
About Pelyco Systems
Pelyco Systems delivers collaborative supply chain/logistics visibility and spreadsheet management solutions that help companies improve business process efficiencies and streamline operations that directly result in cost reductions and improved cash flow. Established in 1993, Pelyco develops and supports leading edge, web-based supply chain/logistics visibility solutions for manufacturers and their supply chains. Pelyco is a privately held company headquartered in Foster City, California. For more information on the company and its products and services, visit Pelyco on the web at
http://www.pelyco.com
For more information: Stephanie Joy Pelyco Systems Tel: (650) 349-4851
stephanie.joy@pelyco.com
About BP
BP is one of the world's largest oil and gas companies, serving millions of customers every day in more than 100 countries across six continents. BP's activities are Exploration and Production; Refining and Marketing; and Alternative Energy, its low-carbon energy business. Through these businesses, BP provides fuel for transportation; energy for heat and light; retail services; and petrochemicals products for textiles and packaging.
http://www.bp.com