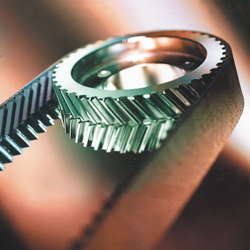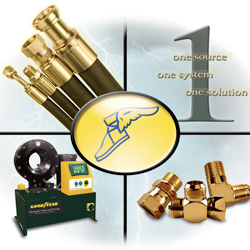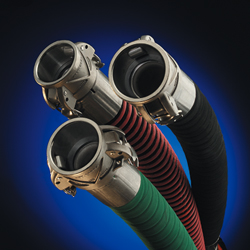 Veyance Technologies Selects Pelyco's Collaborative Smart S&OP™ for Sales & Operations Planning
Exclusive Manufacturer of Goodyear Products uses Smart S&OP™ to Manage SIOP Process and Drive Accuracy in Raw Material and Plant Scheduling
Ottawa, Ont. and Silicon Valley, CA; Sept., 2010 - Pelyco Systems, a global provider of web-based, collaborative supply chain/logistics visibility and spreadsheet management solutions, today announced that
Veyance Technologies
, exclusive manufacturer of Goodyear Engineered Products worldwide, has chosen Pelyco's Smart S&OP solution to deliver integrated an Sales, Inventory and Operations Planning process. Veyance sought a S&OP application that would complement and enhance their existing ERP system without introducing unnecessary complexity. Pelyco's Smart S&OP was the perfect combination of technology and compatibility.
Veyance Technologies, Inc. is the exclusive manufacturer of Goodyear Engineered Products worldwide. In addition to power transmission products, Veyance manufacturers and markets Goodyear-branded air springs, automotive belts and hoses, conveyor belts and services, industrial and hydraulic hose, rubber track and molded products. GOODYEAR® trademarks are used by Veyance Technologies under license from The Goodyear Tire & Rubber Company.
Veyance had tried other Sales Inventory & Operations Planning (SIOP) applications but none of them performed to their expectations or met their critical needs. Veyance required a collaborative and flexible solution to support their objective of ensuring the entire organization was working toward the same S&OP goals. The solution had to be intuitive and easy to use so that business teams could provide critical market updates to the demand plan while linking to the supply plan at a plant level to assess the impact of changes and ultimately create agreement on a mutually interlocked plan. Since the Pelyco application would be linked to SAP at the plants it would drive more accurate raw material planning and plant scheduling. Veyance also needed the SIOP solution to support rough-cut capacity planning at plant level and serve as the input to the replenishment and scheduling processes.
Veyance found their complete solution in Pelyco System's Smart S&OP.
Smart S&OP is an innovative solution built using SmartSpreadSheet technology, built by Pelyco Systems, to help multi-site, multi-department organizations collaboratively meet dynamic market demands. The intuitive, collaborative Smart S&OP application provides exceptional capabilities empowering Veyance to manage and report on every major stage in the S&OP process. Their teams are able to share demand and supply input, gain consensus and make decisions faster. With graphical views of model forecasts and budget, "what-if" and "what-is" analysis Veyance can determine the impact of changes to capacity and/or demand, on the overall operation and budget.
"Supply chain visibility, agility and innovative technology play a vital role in managing today's complex and dynamic S&OP process,"said Stephanie Joy, VP of Marketing and Sales at Pelyco. "Pelyco's Smart S&OP is unique in terms of intuitive design, collaborative flexibility and ease of scalability. Our goal was to design Smart S&OP to be intuitive for our customers, and to enable them to have the ability to easily develop and grow the S&OP process. Veyance needed the ability to get more accuracy into their raw material planning and plant scheduling, and to be able to execute integrated rough-cut capacity planning to get the full benefits of their s&op process. Pelyco was very pleased to have the S&OP solution that met Veyance's demanding needs.
About Pelyco Systems
Pelyco Systems delivers collaborative supply chain/logistics visibility and spreadsheet management solutions that help companies improve business process efficiencies and streamline operations that directly result in cost reductions and improved cash flow. Established in 1993, Pelyco develops and supports leading edge, web-based supply chain/logistics visibility solutions for manufacturers and their supply chains. Pelyco is a privately held company headquartered in Foster City, California. For more information on the company and its products and services, visit Pelyco on the web at
http://www.pelyco.com
.
About Veyance Technologies Inc.
Veyance Technologies, Inc. is the exclusive manufacturer of Goodyear Engineered Products worldwide. In addition to automotive after market products, Veyance manufacturers and markets Goodyear-branded air springs, power transmission products, conveyor belts and services, industrial and hydraulic hose, rubber track and molded products. GOODYEAR® trademarks are used by Veyance Technologies under license from The Goodyear Tire & Rubber Company. For more information go to
http://www.veyance.com
For more information:
Stephanie Joy
Pelyco Systems
Tel: (650) 349-4851
stephanie.joy@pelyco.com