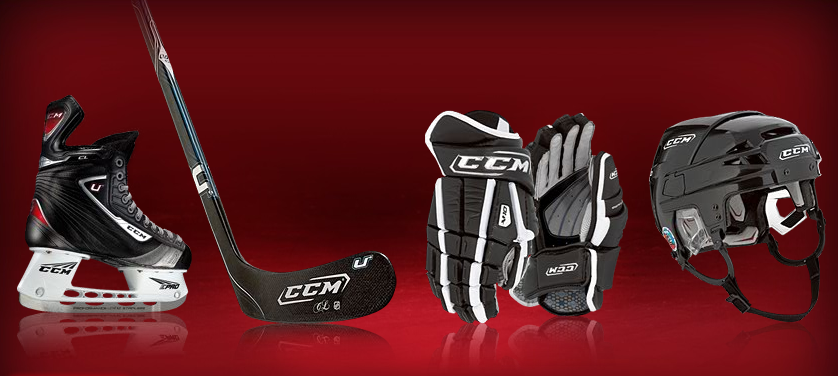 Reebok-CCM Hockey Selects Pelyco's Collaborative Smart S&OP™ for Global Sales & Operations Planning
Pelyco's Smarts&OP Provides Reebok CCM Hockey with S&OP Solution to Advance Global Visibility to Sales and Operating Business Performance
Ottawa, Ont. and Silicon Valley, CA; (April 16, 2011) - Pelyco Systems, a global provider of web-based, collaborative supply chain/logistics visibility and spreadsheet management solutions, today announced that
Reebok-CCM Hockey
, a subsidiary of the Adidas Group, and headquartered in Montreal, has selected Pelyco's Smart S&OP solution to improve their global S&OP process and performance visibility.
Reebok-CCM Hockey is one of the world's largest designers, manufacturers and marketers of hockey equipment and related apparel under two of the most recognized hockey brand names: Reebok Hockey and CCM Hockey.
The company was formerly known as "The Hockey Company" and changed its name to Reebok-CCM Hockey, Inc. in 2007. The company was founded in 1991 and is based in Montreal, Canada. Reebok-CCM Hockey, Inc. operates as a subsidiary of Reebok International, Ltd. Reebok-CCM Hockey has a dual brand portfolio consisting of Reebok Hockey and CCM Hockey. Reebok Hockey is a global hockey brand. Its products are designed with emphasis on innovative visible technologies that speak to an expressive, image-conscious consumer. CCM Hockey is hockey's most authentic brand, being in existence since 1899.
Reebok-CCM Hockey had multiple challenges when it came to implementing a global S&OP process. With several global facilities and multiple ERP systems, they needed a common and robust S&OP infrastructure to allow for global access. While searching for a solution to address these basic challenges, multi-user collaboration capabilities, robust S&OP functionality and business experience were critical project needs. Essential plan data will come from three different global ERP systems located in North America and Europe that will have to be integrated for a global perspective.
Reebok-CCM chose Pelyco's Smart S&OP solution. With Smart S&OP Reebok-CCM can now accurately assess market demand and clearly align the customer, product, inventory, production and business plans. They will have the ability to closely monitor their global operational, financial, and sales performance and can easily see a consolidated view with a multi-site operational rollup capability. Smart S&OP can also provide a Smart Forecast demand planning capability and a powerful drill down S&OP dashboard for executives and operational staff throughout the business.
Smart S&OP is an innovative solution, designed and built by Pelyco Systems to help manufacturers, suppliers and distributors manage the adjustment of operations, to meet shifting demands. The intuitive collaborative, solution provides exceptional capabilities to enable companies to manage and report on, every major stage in the S&OP process. Smart S&OP allows global S&OP teams like Reebok-CCM, to more accurately assess market demand and align their operations. Smart S&OP provides Reebok-CCM with global visibility, collaboration and performance management across their sales, marketing, finance, and supply chain operations.
About Pelyco Systems
Pelyco Systems delivers collaborative supply chain/logistics visibility and spreadsheet management solutions that help companies improve business process efficiencies and streamline operations that directly result in cost reductions and improved cash flow. Established in 1993, Pelyco develops and supports leading edge, web-based supply chain/logistics visibility solutions for manufacturers and their supply chains. Pelyco is a privately held company headquartered in Foster City, California. For more information on the company and its products and services, visit Pelyco on the web at
http://www.pelyco.com
About Reebok
Reebok International Ltd., headquartered in Canton, Massachusetts, is a leading worldwide designer, marketer and distributor of sports, fitness and casual footwear, apparel and equipment. A subsidiary of the Adidas Group, the company operates under the multiple divisions of the Reebok brand, Reebok-CCM Hockey and the Sports Licensed Division. For more information, visit Reebok at
www.reebok.com
.
Reebok-CCM Hockey,
a subsidiary of the Adidas Group, is headquartered in Montreal. With operations in Canada, the United States and Europe, the Company is the world's largest designer, manufacturer and marketer of hockey equipment and related apparel under two of the most recognized hockey brand names: Reebok Hockey and CCM Hockey. Reebok-CCM Hockey equips more professional hockey players than any other company. Reebok-CCM Hockey is also the official outfitter of the National Hockey League, the American Hockey League, the Canadian Hockey League, the ECHL and several NCAA and national teams.
For more information:
Stephanie Joy
Pelyco Systems
Tel: (650) 349-4851
stephanie.joy@pelyco.com